Finland Talks
March 30, 2019
Suomi puhuu: In Finland, the large daily newspaper Helsingin Sanomat called for participation in Finland Talks.
Helsingin Sanomat is also joining in Eurooppa puhuu (Europe Talks), turning spring 2019 into a nationwide debate about national identity and the future of Europe.

In a national premiere, readers from Helsinki to Oulu were asked the same seven questions and matched with a neighbor who held differing political views.
In total, Helsingin Sanomat received 2,700 registrations for "Suomi puhuu". In the end, 567 confirmed pairs met for a discussion. The feedback from the participants was 99 % positive. Some discussion partners were a bit disappointed if they felt that the person they met wasn't their complete opposite.
"I really didn't expect this, but after three hours, two cups of coffee and a glass of wine, 63-year-old Olli just became my new friend", said one participant a woman in her thirties.
"No doubt one of the best discussions I've had in my life", said another participant.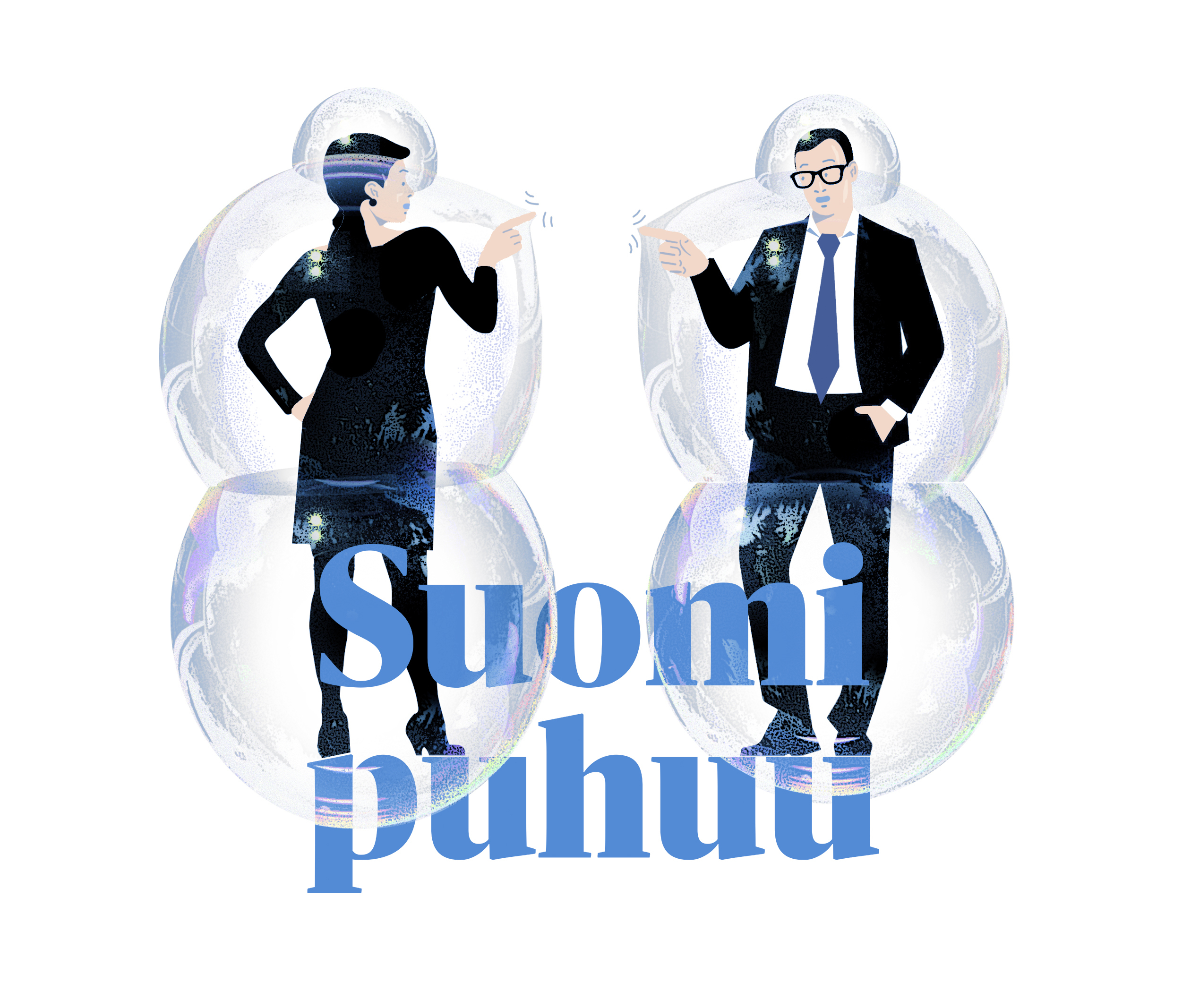 For Finland Talks, the newspaper was asking readers to provide their opinions on the following statements:
Finns are doing better than they were 20 years ago.
Driving, eating meat and flying should be taxed more heavily because of the climate.
There are too many immigrants in Finland.
Traditional male and female gender roles limit life.
It is good that people move from rural areas to urban areas.
Equality has gone too far.
Young people's lives are easier than those of older ones.