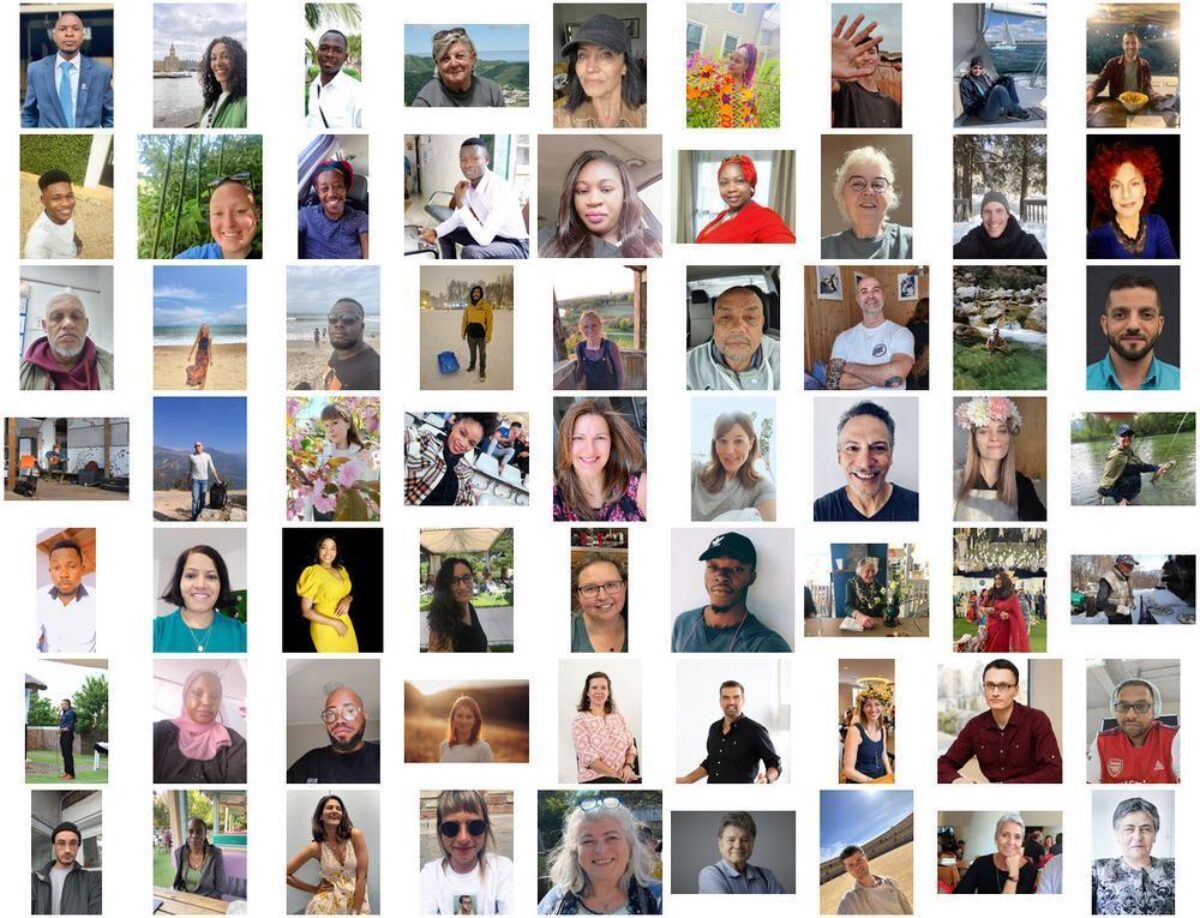 "Humankind needs to connect this way": Reflections on The World Talks
"There are very few problems that can't be solved by people taking the time to talk, not with the intent to change minds, but to understand the other side." - Ron, USA
Last month, we launched our first global dialogue experiment: The World Talks. On June 25th, over 3,000 people from 116 countries were matched with a partner from another country to have a one-to-one conversation about global issues. About 100 of them told us how their conversations went: what they talked about, what they learned, and how the conversation impacted them. We received a wealth of excited comments, thoughtful feedback and, of course, selfies from the meetings.
The World Talks launched in May, together with a network of media partners from 15 countries around the world. To sign up for a conversation with a stranger from the other side of the world, participants had to answer eight Yes/No questions about major global issues, covering everything from climate change to immigration. Our algorithm created 1,542 pairs of people as far away from each other geographically and ideologically as possible, with the goal of connecting the world across the topics that divide us.


Anyone anywhere over the age of 18 could sign up, which meant participants were matched across borders, generations and time zones. The biggest age gap was 70 years, with a 21-year-old from Germany paired with a 91-year-old from South Africa. Some pairs managed their meeting with more than 12 hours of time difference. The conversation pairs met for one-on-one, online discussions on June 25.
The conversations were totally private and unmoderated, so we asked participants what they ended up talking about with a total stranger from the other side of the world. Most people told us they referred to the sign-up questionnaire, starting with the points on which they held different opinions. Many said they discussed the Russian invasion of Ukraine, refugees and climate change in particular. Those who enjoyed their conversations most also said they spent a lot of time just getting to know their partner, and learning about daily life worlds apart from their own. Many said they spoke for well over an hour and a half with their partner.

One of the biggest impacts of the project was the chance for participants to simply get outside of their "bubble" and learn how differently others can see the world: for example Julia from Austria learned that virtual reality and the metaverse might be perceived very differently by someone with mobility issues, like her conversation partner, James, who is disabled. The majority of participants connected deeply with their conversation partner, and were even surprised by how many similarities they found across totally different contexts.
Many participants wrote that they learned something new, or changed their perspective after their conversation. For example, the signup question, "Does hard work always lead to a better life?" was particularly illuminating for those from privileged backgrounds, who learned that education and effort are not enough to provide a comfortable life for many people around the world.
Ultimately, the most striking takeaway was that the experience of exchanging these points of view left people feeling more positive about the world. Dietlind, from New Zealand, wrote just three words to sum up what she learned: "There is hope."