My Country Talks is an international platform for political dialogue!
Our goal is to set up one-on-one discussions between people with completely different viewpoints – thus establishing a new form of political debate. Together with our partners, we hope to initiate debates in many countries around the world.
Ongoing, upcoming and past events
May 10, 2020
On Sunday, May 10, more than 6500 people across Germany debated on seven controversial yes-or-no questions regarding the corona crisis. The first online only edition of Germany Talks – this time via video chat
November 23, 2019
On the 23rd of November, SVT is hosting Sweden talks in eight locations across the country. From Luleå in the north to Malmö in the south.
June 23, 2019
On the third anniversary of the Brexit referendum, the Mirror, the Daily Express and dozens of regional newspapers from all over the UK called on Brits to meet with a neighbor. With "Britain Talks", they wanted to bring people back into conversation.
June 2, 2019
Three days before the Danish elections, Danish public broadcaster Danmarks Radio (DR) hosted the event Denmark Talks for the first time. In keeping with the motto "Uennige Sammen" (Disagreeing Together), the event called on Danes to meet up with a neighbor who holds different views for a discussion on issues that are relevant to both of them.
May 25, 2019
After a successful pilot test in February 2019, Norway Talks was hosted jointly by the Norwegian national broadcaster NRK, the weekly paper Morgenbladet, the daily paper Dagens Næringsliv and the trade union paper Fagbladet. For Hele Norge snakker (All of Norway Talks), the four news outlets reached out to a wide audience in their effort to get as many people talking to each other as possible.
May 11, 2019
Two weeks before the European elections, 16 European media partners and numerous supporters jointly called on Europeans to meet and discuss beyond national borders. On May 11, thousands of Europeans met for a political one-on-one conversation in person or online.
May 11, 2019
After the successful first edition of Italy Talks in early summer 2018, two Italian newspapers were organizing a new round of L'Italia si parla. Media partners La Repubblica and HuffPost brought together Italians from all corners of the country at an event that took place in conjunction with Europe Talks.
May 4, 2019
In a joint call, the newspapers and online magazines De Standaard, Knack, Stampmedia and Bruzz Media were asking Belgians from all over the country to sit down for a talk. Het grote gelijk (The Big Right) was taking place in parallel with Europe Talks, giving readers the choice to meet either a Belgian or a European from outside the country.
March 30, 2019
Suomi puhuu: In Finland, the large daily newspaper Helsingin Sanomat called for participation in Finland Talks. Helsingin Sanomat is also joining in Eurooppa puhuu (Europe Talks), turning spring 2019 into a nationwide debate about national identity and the future of Europe.
October 21, 2018
In autumn 2018, six Swiss media partners hosted the first edition of Switzerland Talks in both the German- and the French-speaking parts of the country. 1,400 people met to discuss topics that are dividing the country: Should Switzerland have a closer relationship with the EU? Should homosexual couples be allowed to adopt children?
October 13, 2018
In October 2018, 2,800 Austrians met up with a neighbor to discuss their political beliefs: Is the Austrian government doing a good job for the future of the country? Does society expect mothers to stay at home rather than pursue a career? Launched by DER STANDARD, Austria's biggest newspaper, the event ignited discussions across the whole country and reverberated well beyond the capital city Vienna.
September 23, 2018
8,400 people met across Germany on September 23, 2018 to engage in a face-to-face discussion. On the same day, an event took place under the patronage of German President Frank-Walter Steinmeier in Berlin.
June 10, 2018
In late spring 2018, the Italian newspaper La Repubblica called on Italians to participate in the pilot version of Italy Talks. Around 80 participants with opposing political views gathered in Bologna and discussed topics ranging from climate change to the integration of refugees.

June 18, 2017
On June 18, 2017, ZEIT ONLINE organized the first ever My Country Talks event. 12,000 people signed up for the experiment, hoping to meet a neighbour with a different political view.
What is My Country Talks?
My Country Talks is a tool to organize political dialogue. It matches people of opposite attitudes and beliefs and invites them to meet for a face-to-face discussion. Media outlets around the world can use the platform to reach out to their audiences and organize an event in their country.
The project has been awarded with the Jean Monnet Prize for European Integration, the Grimme Online Award, and the IPRA President's Award.
Do you want to launch your own event with My Country Talks?
Get in touch!
Our partners & their experiences
»Finland talks received a very enthusiastic response in a country preparing for parliamentary elections – and with people not traditionally known for chatting with strangers. All of a sudden, exploring what unites us and not only on what divides us feels like a fresh perspective«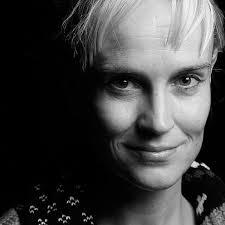 »With "Austria talks" thousands of people met in person all around Austria to talk with someone who is of the complete opposite opinion. We're happy we could bring people together.«












Organize an event
You want to get thousands of your readers to meet up for one-on-one political discussions? You are a national or regional website, a radio station, a television broadcaster or a blog? Then send an email to info@mycountrytalks.org and become a My Country Talks partner.

1
Register as a partner
Give your event a name, for example: Italy Talks. You are also welcome to partner with additional media outlets in your region or country. Choose a date on which your readers will meet up for one-on-one discussions.
2
Draft a handful of yes-or-no questions
These should be questions on which your readership is particularly divided. For example: Has your country accepted too many refugees?
3
Your readers answer the questions via our widget
The My Country Talks platform generates the embed code necessary to do so. You can adjust the appearance of the widget so that it fits well with the layout of your page.
4
Using the widget, your readers will answer the questions
They will also provide a few items of personal information: Email address, mobile phone number, postal (zip) code and a few personal preferences. The My Country Talks platform collects all the answers and data for you – but only you have access to the information.
5
The My Country Talks algorithm matches your readers
The software matches pairs with maximally contrasting opinions who live as close to each other as possible.
6
Coordinate communication with the participants.
My Country Talks requires registrants confirm their participation via text message before the platform establishes email contact between the pairs identified by the algorithm.
7
The pairs arrange their meetings independently
They establish a place for their discussion. On the day of the event, participants then meet up across your region or country for political debates. And you can report on the results
Do you want to launch your own event with My Country Talks?
Get in touch!
Who we are
My Country Talks is a project initiated by the German news website ZEIT ONLINE together with numerous international partners.
The idea for launching a dating platform for political opposites originated in the ZEIT ONLINE newsroom in spring 2017. We were searching for an answer to the central question: At a time in which significant parts of society have forgotten how to talk to each other, how can we restart the conversation?

The answer was "Germany Talks": ZEIT ONLINE set out to bring together pairs of readers with completely opposing political views who lived as close to one another as possible. On June 18, 2017, 1,200 people across the country met up for face-to-face discussions.
After the first edition of "Germany Talks", media organisations from around the world reached out to us and said that their countries were also in need of more debate across political divides. Together with a group of international news outlets, we launched My Country Talks, which today is a tool that media organisations can use to start one-on-one discussions in their country.
The first version of the My Country Talks software was financed by funding from Google. The software was developed by the Berlin-based agency diesdas.digital.