America Talks launches, together with USA Today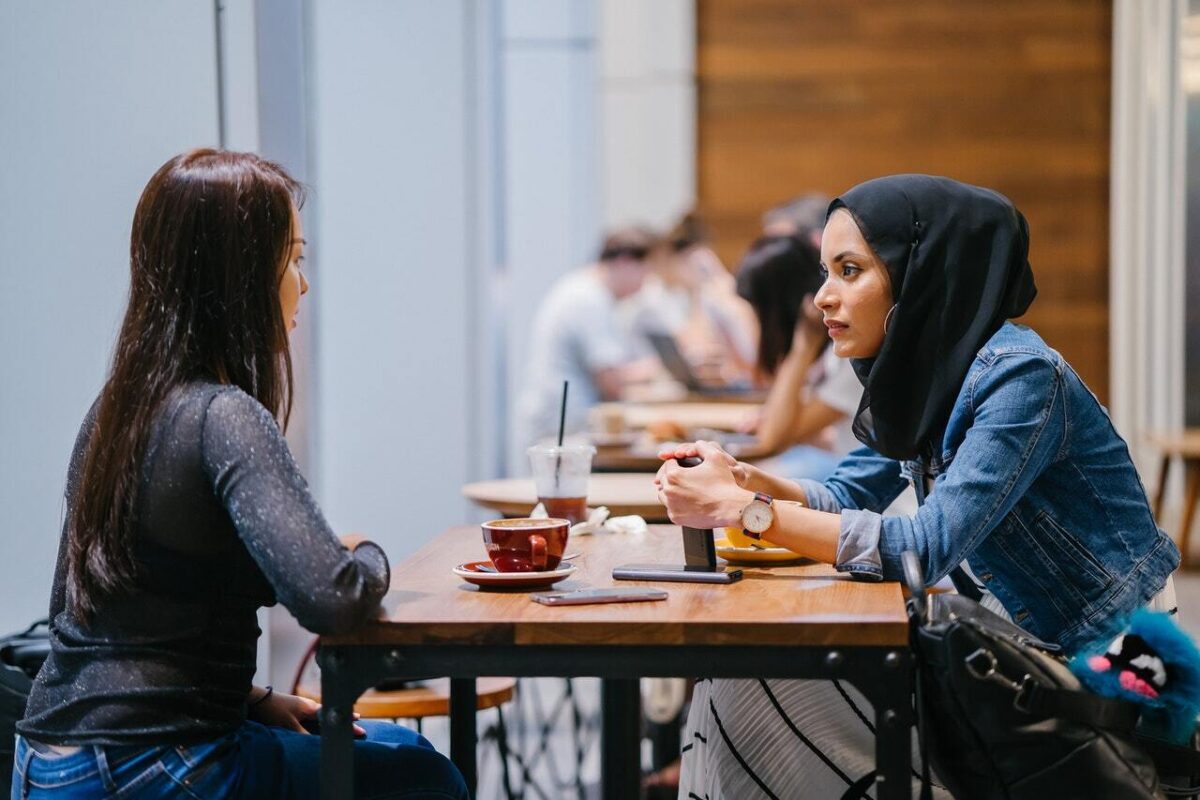 18 May, 2021
My Country Talks is partnering with USA Today and the USA Today Network for the nation-wide dialogue event America Talks.
On June 12 and 13, thousands of complete strangers in the USA will meet for a one-on-one, private conversation. To sign up, participants will answer Yes/No questions on controversial issues such as whether gun control regulations should be more strict, whether a 15 dollar nation-wide minimum wage should be implemented, and whether it's a good idea to fully legalize marijuana. On the basis of their answers, they will be matched with someone who thinks totally differently from them.
USA Today is one of the five biggest media outlets in the USA. In addition, readers of more than 250 local news sites in 46 U.S. states from the USA Today Network are encouraged to participate in the dialogue event. Reflecting on the major challenges to social cohesion in the US, USA Today Vice President for News Performance, Talent and Partnerships, Mizell Stewart, says of his motivation for America Talks: "Now more than ever, we need to have courageous conversations across our differences, and we hope our readers will answer the call for America Talks." In addition to USA Today, media partners AllSides, WITF, The Fulcrum and Yahoo News are participating in America Talks.
America Talks started with a small pilot of the My Country Talks software and model. The pilot was run on January 23, 2021, just a few days after the inauguration of President Joe Biden. The event attracted over 500 participants, and more than 200 people spoke to a stranger with the opposite political opinion from them.
Following the pilot event, My Country Talks joined the #ListenFirst coalition of over 300 organizations to develop America Talks, a full-scale, nation-wide event that will take place as part of the National Week of Conversation. Pearce Godwin, Listen First Project founder & CEO, is one of the organizers of the event.
"America needs to talk, and we need to listen to those unlike ourselves. The way we're demonizing each other across differences is a real threat to all Americans, our families, our communities, and our country. America Talks is a chance for us to take a courageous and necessary step toward healing America," Godwin said.
You can learn more about America Talks here.